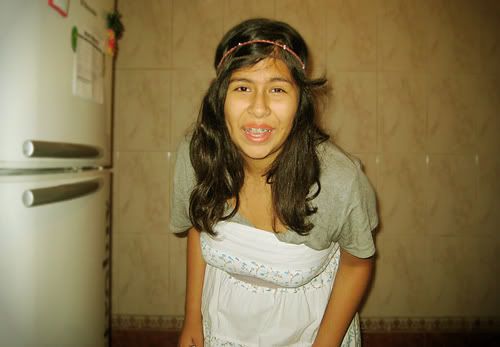 Yesyesyes. I'll be spending my last 45 days of vacations there. My parents were so amazing to give this gift to me, I can't be any more thankful. I'll be leaving Lima today at 6 pm and will arrive on Saturday 7th. I'm first going to Berlin, then to Paris, then to London, then to Bristol. Of course, some other cities (like Hamburg and Oxford) could be added to the original itinerary, but we'll see. It will be a long trip (I think it'll last like 15 hours), so I'm taking my music player, a book, a piece of paper and a pen. Hopefully, someone charming person will sit next to me and we'll have a cool chat. It's the first time I'll be away from my parents and sister for such a long time, I'm kind of nervous, but excited as the same time. My cousins will be taking good care of me there.
I also wanted to ask your for your help. Since it's my first time there,
I'd love you to recommend me as many places, fairs, concerts, museums, art galleries, malls and various stores as you can!
I'm really interested on finding about some indie concerts and of course, shopping. I've heard of Topshop, h&m and UO, but don't know more besides those. Oh and what about the
thrift stores
? Do you recommend any? Any help will be much appreciated!
I don't think I'll stop the blogging, I'll try my best to keep you guys updated!