Sorry for the lack of bloggage, but I have very good excuses indeed.
1. Vacations are over. I went back to college on monday. This would be my second cycle

(My career lasts five years, 10 cycles). And professors have already given us a lot of reading to do. I keep going to the library almost everyday.


2. I got my braces on Sunday. It actually sucks and hurts so much right now. I can't eat almost anything because i can't chew, so i have to eat smashed potatos and soup. I also have to drink plenty of water (the dentist said so). Hate them but as they said I'm gonna like the results, so i'll just have to wait (at least one and a half year). They look so ugly =/ and I swear I'll never smile again =P haha. Just kidding.... or maybe not =/
That's enough about my life =). Now, let's pass to the cool stuff:

The High waisted skirt trend is getting very popular among the runway, celebrities and I have even seen fashion bloggers rocking them. This is THE skirt of the season and I personally find it pretty cool and it can turn random outfits into elegant and sophisticated ones, still looking feminine.The high waisted trend doesn't look good at everyone I know, but It's considered the most flattering version of this look, and I agree.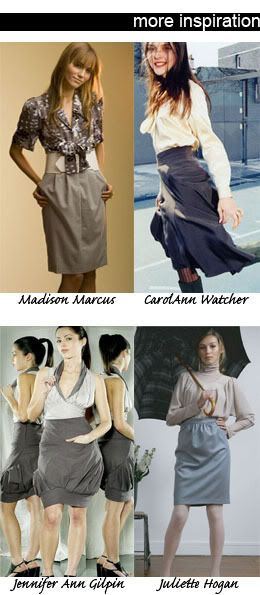 And last but not least, you can see Mischa wearing a skirt that looks pretty much like the Alice Mccall one (not sure if it's the same), not sure about this outfit and Bonnie Wright (who plays Ginny Weasley on Harry Potter series) has a high waisted flower skirt matched with a simple tee and tights, the outfit looks pretty rad in my opinion, It's very different than we've seen before, but i still think is kind of cute.
Mischa, Victoria, Katie & Ashley chose a skirt over the knee, while the others wanted it to lay under it. Just surfing on the internet I found these.