These are some of my favourite March candids, the climate doesn't seem to be warming up very much because I still see trenches and cardigans, anyway some of these celebrities still managed to incorporate some summer trends to their outfits and obtained great results. Now, let's move on to the pictures.
Kate Moss

This picture taken after Kate had dinner at
Waverly Inn
in NYC. Her bangs are kind of grown, hope she cuts them again, I really liked bangs on her. She's wearing a lot of grey and black lately, isn't she?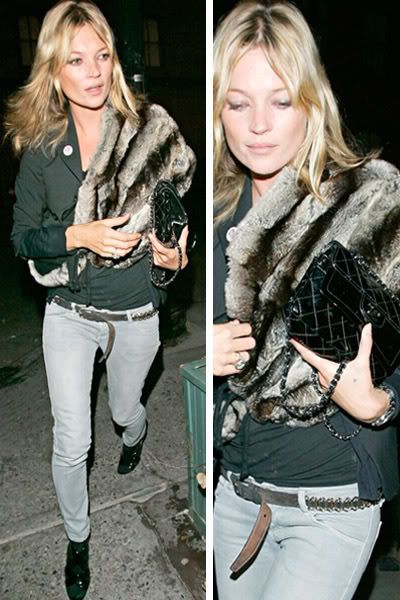 Chloë Sevigny
Here's Miss Sevigny at the MSG Plus Pre-Party for the NetJets Showdown in New York. She's rocking a lovely bubble high-waisted skirt with lace-up booties. Oh and is that an animal print bow tie i see?


Whitney Port
She's my favourite fashionista from the Hills. Whitney looked her best in the Lauren Conrad's fashion week debut after-party, she's really getting it right, she couldn't look better than that. I loved the leather jacket, the un-matchy belt, the gold jewerly, everything.

Back to her usual laid-back style, wearing a plaid flannel shirt, Ashley goes shopping to Costume National (Wonder what did she buy there). I absolutely loved her black sandals. The outfit was very simple, still it was nice.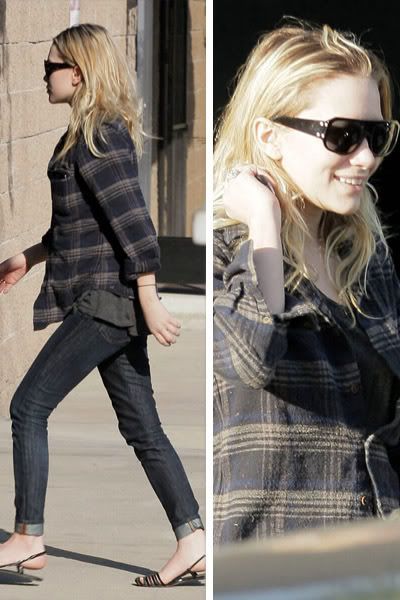 At this point, you might have realised i always post on her, it's just that I love to see her evolution in fashion terms, plus there are not a lot of candids of Emma's daily style. When I saw this picture i didn't feel disappointed, she actually looks good (just forget the angry face) doing some shopping in London with awesome boots and her blackberry in hand.


The first picture is her leaving some downtown office, looking great with slouchy black trousers, black heels and lots of rings on her fingers. The second is her at the American Museum of Natural History's annual Winter Dance in New york city, rocking a very pretty floral dress, brown clutch and lots of gold bangles, the outfit is just perfect, I so loved it.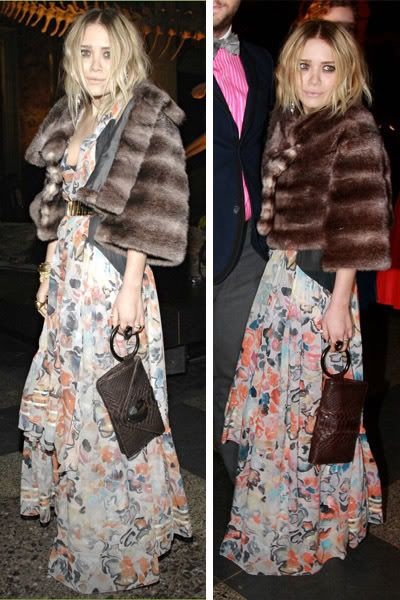 Last but not least, the always beautiful Kate, who attended the ShoWest awards ceremony in a lovely little black dress with sheer fabric on the back, hot (first picture). The second picture is Kate walking around LA, wearing probably my favourite outfit on this post, i loved the necklace and the floral blouse.